Nathan Johnstone
Brazilian Jiu Jitsu Black Belt and Mixed Martial Arts (MMA) Pro.
Nathan "Nightmare" Johnstone
One of the most exciting prospects on the Brazilian Jiu Jitsu (BJJ) scene. Having earned his black belt at just 20 years of age, a UK record at that time, Nathan now competes in both BJJ and Mixed Martial Arts (MMA) where he holds a record of 7-1. Fighting mentality runs in the family, as the son of highly decorated BJJ Black Belt Jimmy Johnstone, Nathan began his combat sports journey at the age of 5.
BJJ BLACK BELT
ABOUT NATHAN
With an early life dedicated to discipline and the harsh lessons of martial arts, Nathan competed on the European stage and represented the United Kingdom for BJJ between the ages of 12 and 15.

Often dispatching much older and physically larger opponents, footage of Nathan's early fights evidences a creative arsenal of inventive submission techniques that would earn him the moniker "Nightmare".

Despite his relatively young age, Nathan is a well-known face on the competition circuit and holds a number of accolades to his name as a 6x BJJ British Open Champion, 6x Naga Elite Class Champion and Naga European Champion –also winning over 50 gold medals since 2008 in regional competitions. Entering the world of MMA at 16 years old, Nathan is the current Cage Warriors Amateur Flyweight Champion. His career to date reflected in experience and titles well beyond his years.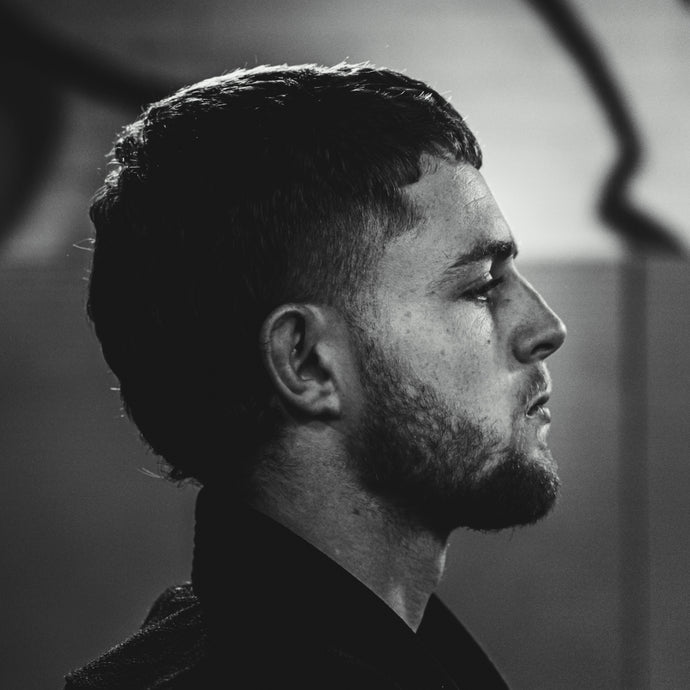 "The level of excellence ThruDark have achieved is motivating and inspiring. I'm ready to fly the flag."
- Nathan Johnstone
BJJ BLACK BELT
DEDICATED TO DISCIPLINE
Nathan is the face of the ThruDark X Fortitude collaboration and currently trains the ThruDark team with 4 BJJ sessions a week, bringing his own coaching style to the HQ mats.

Alongside regular coaching sessions at Phoenix MMA, his father's gym, he will be competing at Polaris Pro Grappling in November 2022, Europe's longest running large-scale professional grappling event. Nathan's ability and personal ambition will no doubt take him on to even bigger occasions in future. As a ThruDark athlete, it is Nathan's elite mentality and unquestionable talent, coupled with an assured sense of humility that makes him an excellent addition to the brand.