WHEELS UP
ThruDark OP CHAMONIX TRIP
OVERVIEW;

Chamonix-Mont-Blanc, more commonly known as Chamonix, is a commune in the Haute-Savoie department in the Auvergne-Rhône-Alpes region in south-eastern France. It was the site of the first Winter Olympics in 1924.

Situated to the north of Mont Blanc, between the peaks of the Aiguilles Rouges and the notable Aiguille du Midi, Chamonix is one of the oldest ski resorts in France. The Chamonix commune is popular with skiers and mountain enthusiasts, and via the cable car lift to the Aiguille du Midi, it is possible to access the off-piste ski run of the Vallée Blanche.

Aim: ThruDark will continue to test and evaluate all current products and new samples in the technical mountain environment to ascertain the garments functional application and credibility.

Locations:

Day 1: Mer de Glace

Day 2: Le Tour Ridge Lines (Overnight Camp)

Day 3: Le Tour

Day 4: Le Brevent (Overnight Camp)

Day 5: Mer de Glace

Weather: Due to its elevation, Chamonix has a humid continental climate, with an average annual precipitation of 1,275 mm (50 in). Summers are mild and winters are cold and snowy.

Task Org: Staz (ThruDark cofounder), Jay Morton (ThruDark XPed Leader), Matt Hardy (ThruDark Media Director), Ben Tibbetts (In-country Guide and Photographer)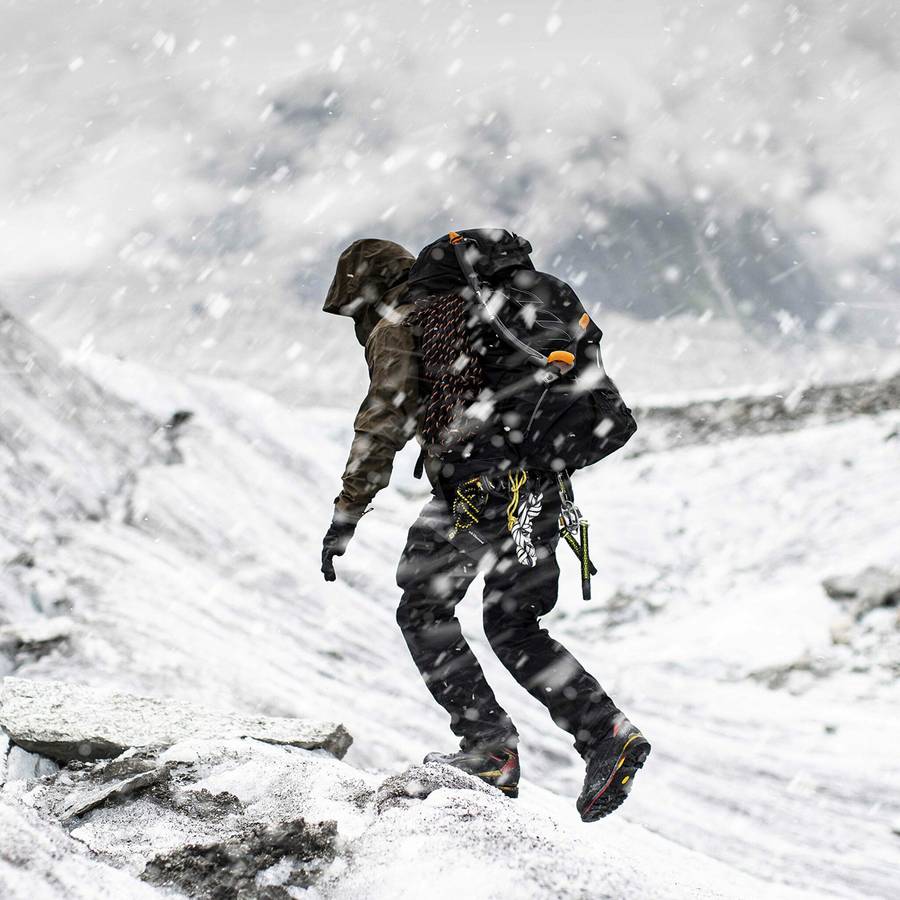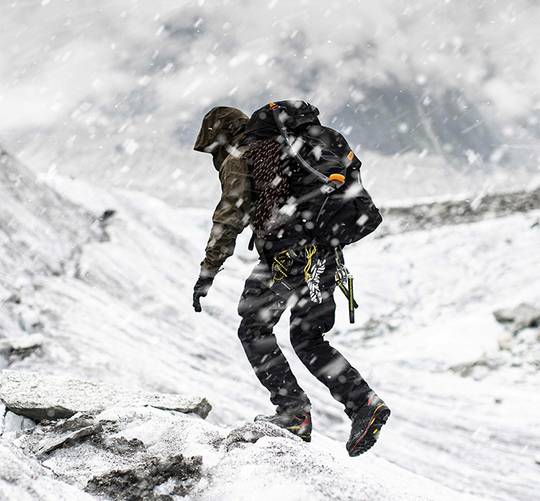 SITREP
SITUATION
ThruDark's Intent was to travel by vehicle from the UK directly to Chamonix in order to test and evaluate our current range of clothing and new developments. Following this testing and research trip, we will implement direct changes to the next phase of future products in order to continue to grow the range in 2020.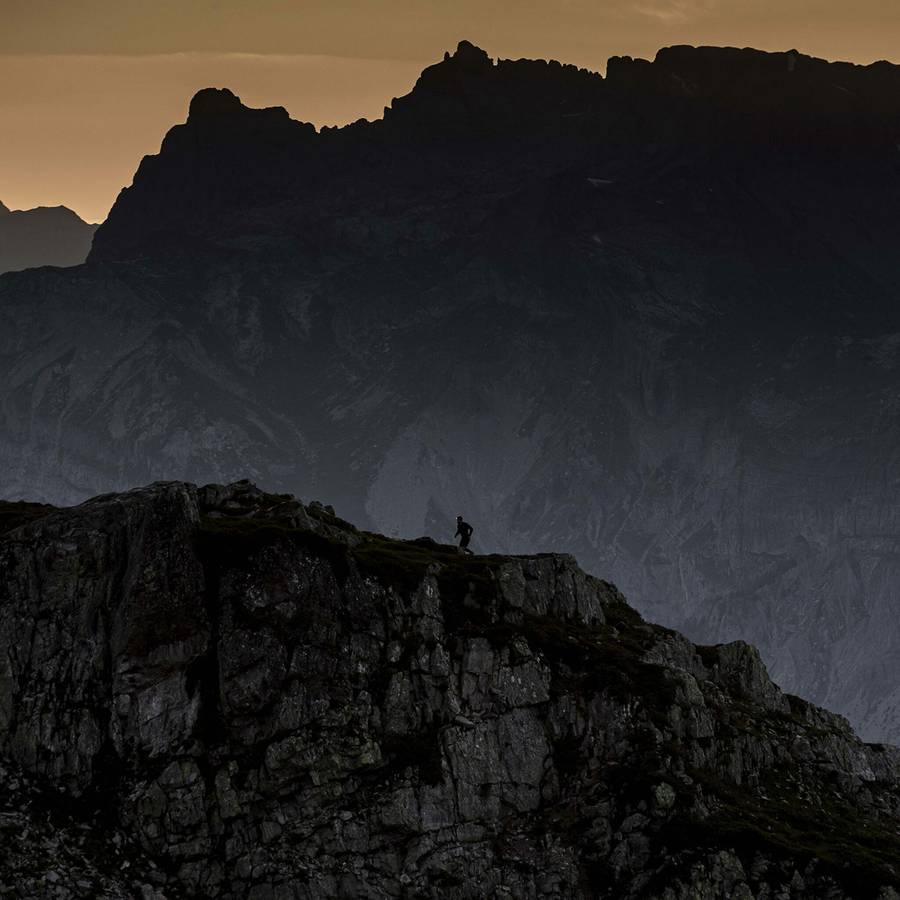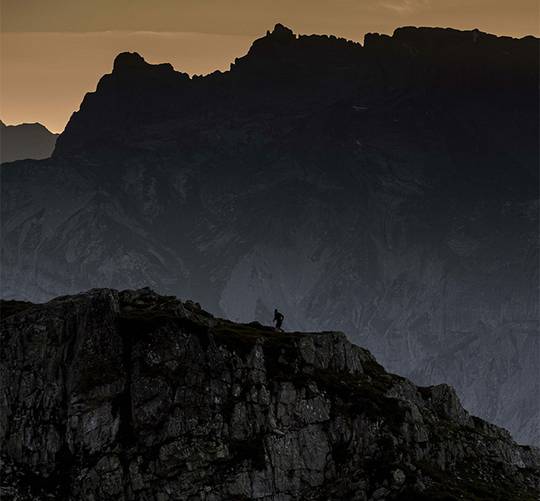 THE WHY
MISSION
It is our mission at ThruDark to personally test and evaluate every garment in extreme land, sea and air conditions in order to facilitate the next generation of technical outdoor clothing.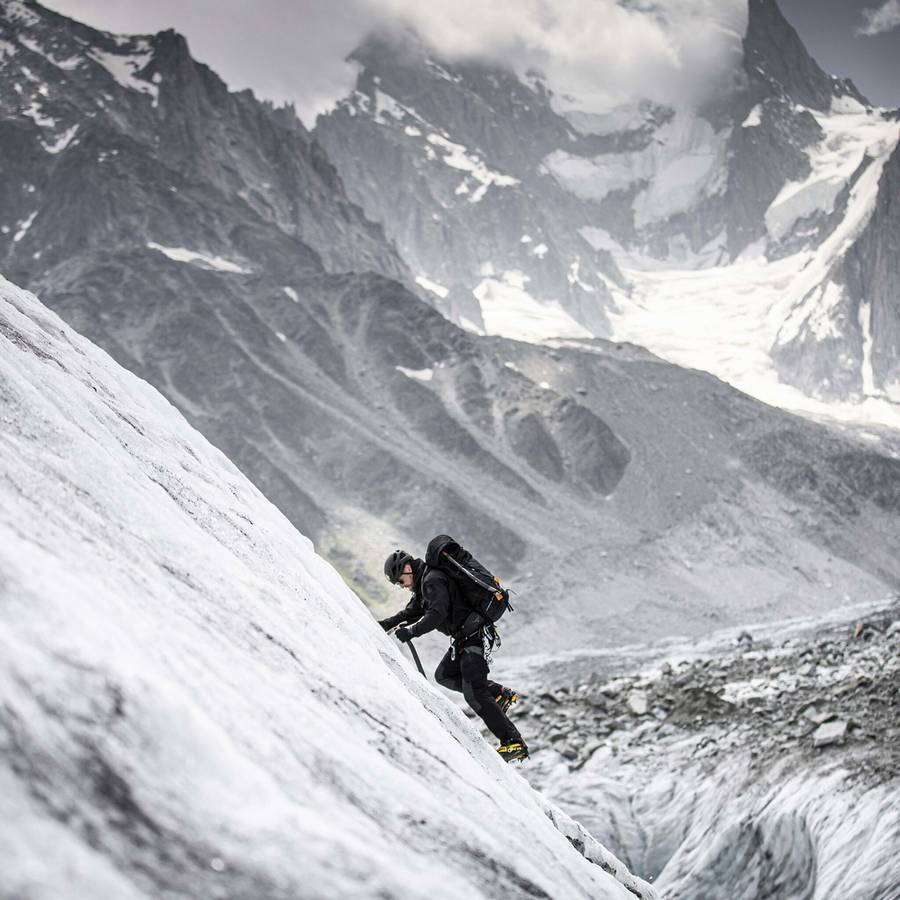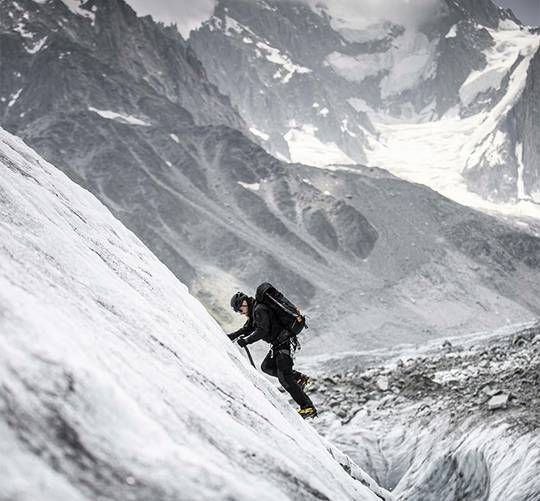 INTENT
SCHEME OF MANOEUVRE
ThruDark Intent: To utilise our knowledge, previous experience and ambassador input to test and develop the next generation of technical outdoor clothing, during this expedition we will endeavour to test 3 core ThruDark products Raid Jacket, Phalanx Fleece & Charge Trousers.

Scheme of Manoeuvre: Day 0: The ThruDark team will drive directly to France at first light. Travelling to Dover for the ferry crossing and then onto our forward mounting base in Chamonix and brief all relevant individuals on the week's activities.

Day 1: Preparing all kit in the morning, the ThruDark team will head up to the Mer de Glace for ice climbing and abseiling.

Day 2: The team will then head up towards Le Tour with Ben Tibbetts via some technical ridgeline passes. Night shoot on the ridgelines followed by an overnight camp at 2,800m approx 2km short of Le Tour. During so they will complete product testing for ThruDark Raid Jacket, Phalanx Fleece, Charge Trousers & the Olight Perun Headtorch.

Day 3: Then they will conduct first light technical ridgeline work with ice climbing traverse followed by the walk to the foot of Le Tour. Then Summiting Le Tour and head back down towards Chamonix product testing for the ThruDark Raid Jacket, Phalanx Fleece, Charge Trousers & the Bremont ALT1-P2 Jet.

Day 4: The team will move up towards Le Brevent. Day will consist of testing and content capture for the new Force Range. Followed by another evening under the stars at 2,500m. The team will then head down the mountain back into Chamonix to test the Aether Pro 70.

Day 5: Heading back to the Mer de Glace, the team will conduct ice abseiling and product-specific content capture. We will be testing the Raid Jacket, Charge Trousers & the inov-8 Roclite G 345 GTX.

Day 6: Finally, they will link in with Ambassador and current world record holder Nims Dai for content capture.

Main Effort: Test and evaluate our growing range of products in various climates during a multitude of technical activities.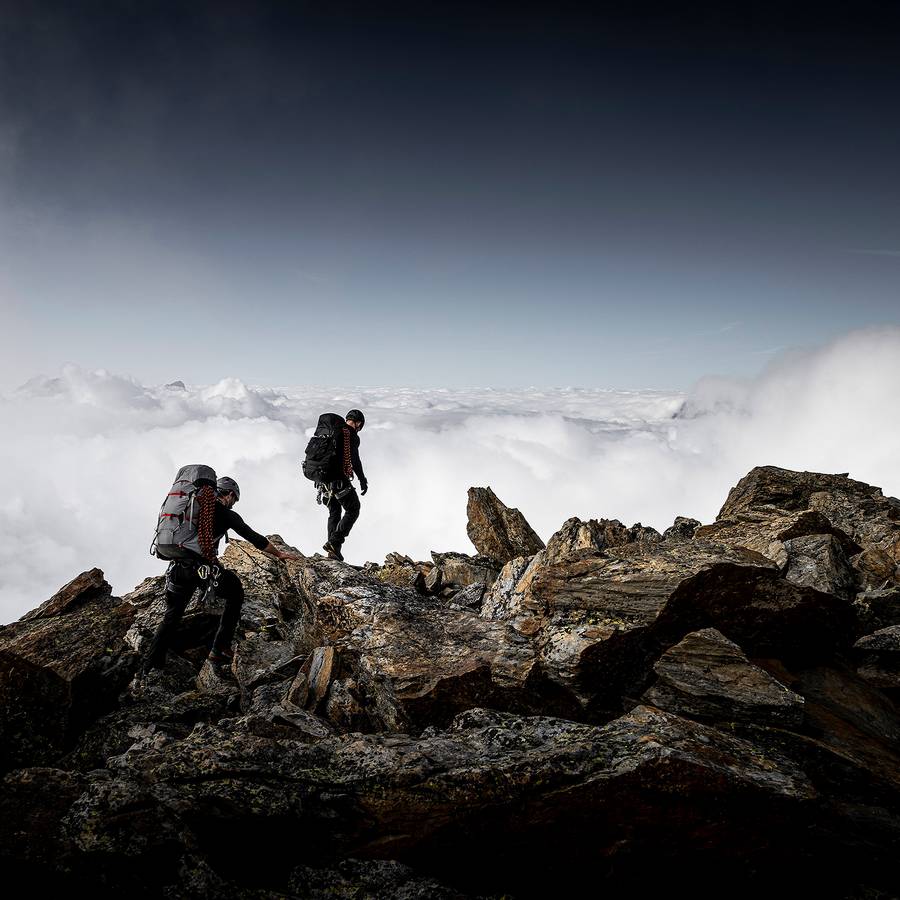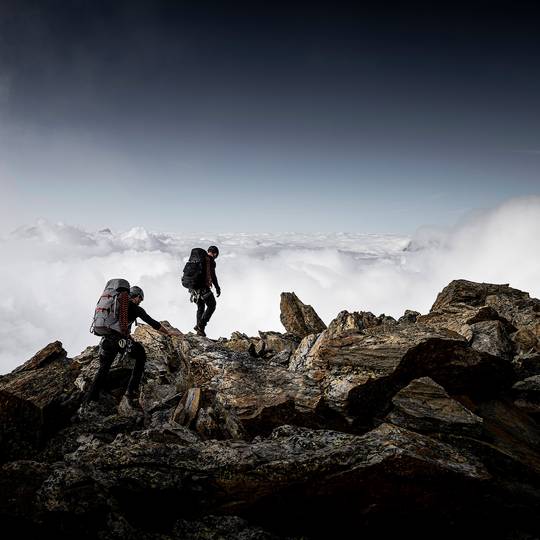 DEBRIEF
SUMMARY
ThruDark will move from their respective HQ in Poole and move to the forward mounting base location in Chamonix. Following an in-depth brief, the team will move out to the above locations to conduct testing of the ThruDark products in order to evaluate and understand if changes are required for second phase developments.

Concurrently the ThruDark camera crew will capture and document all imagery/video and BTS footage of all activities throughout.

With the current pandemic situation that has severely restricted movement recently, ThruDark were poised to travel to Chamonix as soon as travel restrictions were lifted.

The opportunity to climb and test our current range and sample products in France was an opportunity not to be missed. The trip was an incredible success and cemented the current products technical capability in changing weather conditions and across a multitude of activities.

We will continue to push ahead and will always look to improve both materials and construction IF required.

We didn't come to take part, we came to take over.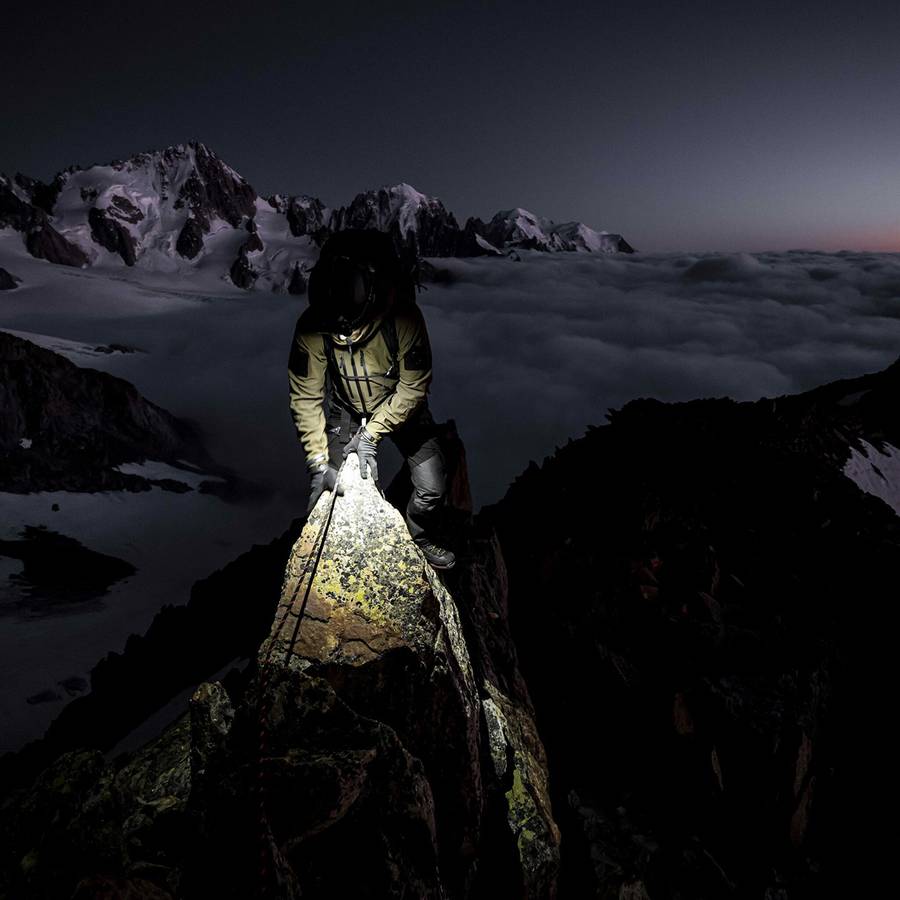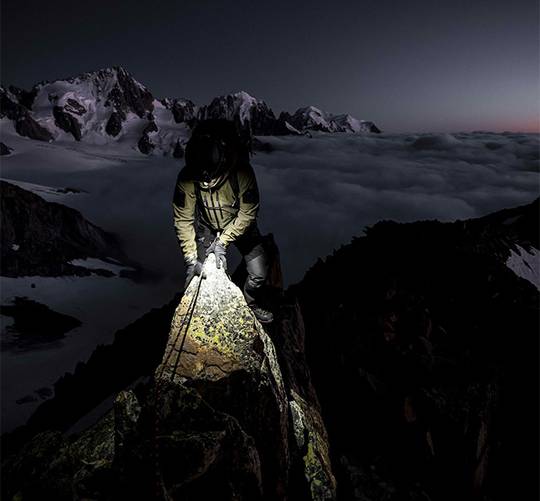 FEATURED IN THIS OPERATION
PRODUCTS UTILISED ON OPS CHAMONIX
SF RAID JACKET
THE SF RAID JACKET IS A HEAVYWEIGHT WATERPROOF JACKET FORGED IN THE SHADOWS SINCE THE DAWN OF OUR INCEPTION.

SF PHALANX FLEECE
THE SF PHALANX FLEECE PROVIDES FRONT LINE INSULATION. A MID-LAYER BOLSTERED WITH POLARTEC® HIGH LOFT™ AND POWERGRID™ TECHNOLOGY.

SF CHARGE TROUSERS
THE SF CHARGE TROUSERS ARE A SUPREMELY RESILIENT AND VERSATILE MULTI-FUNCTIONAL UTILITY TROUSER.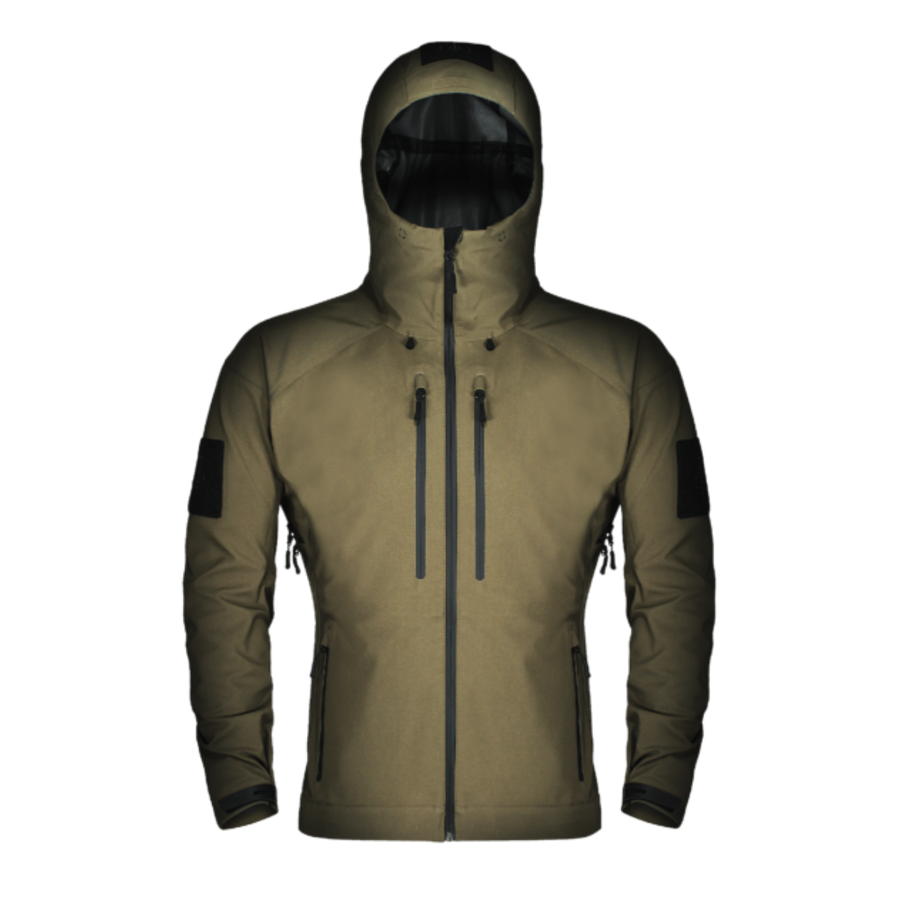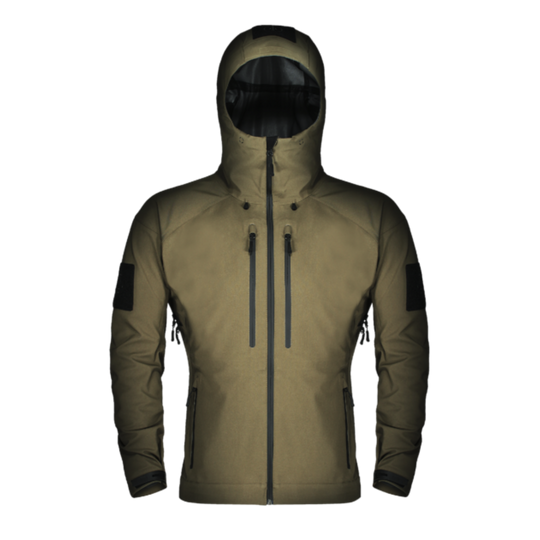 ENDEAVOUR THROUGH ADVERSITY