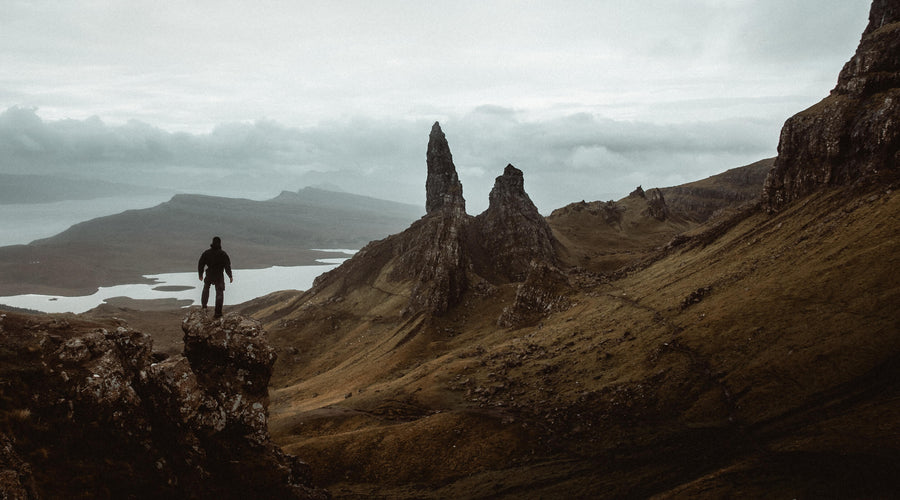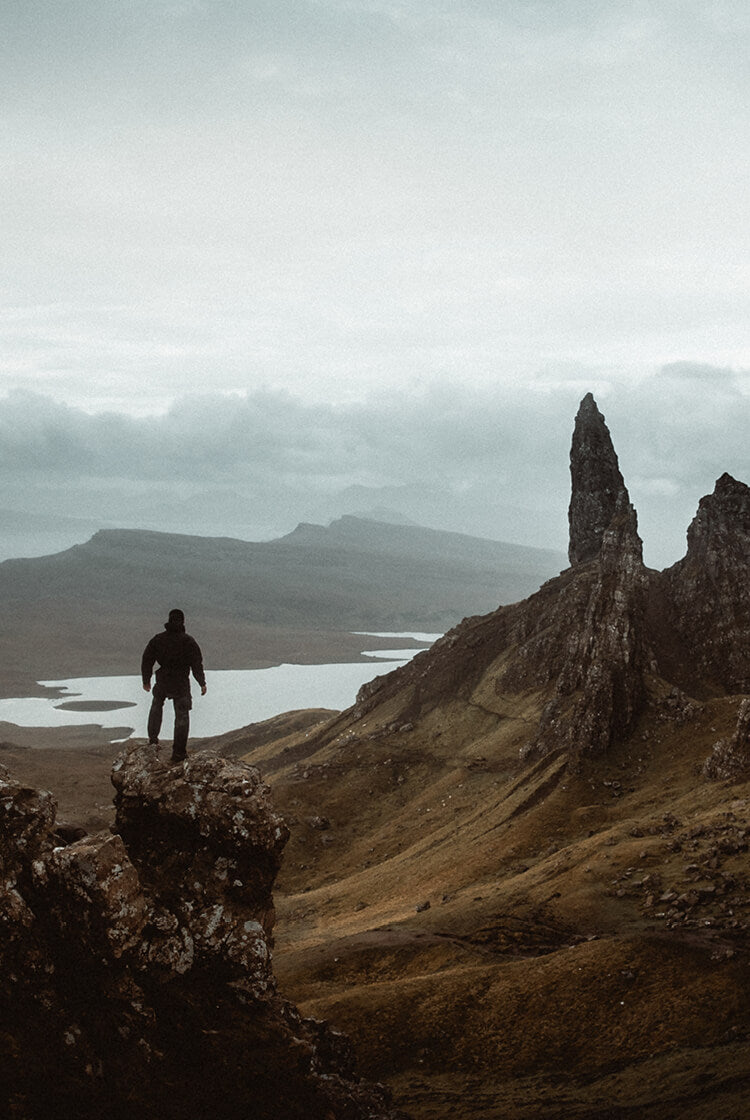 OP SKYEFALL
Real world testing is an essential component of ThruDark's Tier One research and development process. Read on to learn more.
A northern isle, smothered in grey shroud and besieged on all sides by nature. Waves barrage its shores and an onslaught of rain pounds the cliffs, tempestuous winds pillage the highlands relentlessly. The island of Skye is a desolate place - but one man's purgatory is another man's playground. It was on this battlefield that co-founders Louis and Staz waged war against the elements to test original ThruDark designs.

From insulated down jackets to lighter hybrid shell and waterproof layers, Op Skyefall left no stone unturned in terms of product trialling. Every garment was tested to its limits by ThruDark operators. Successes were noted and failures were learned from, culminating in the current ThruDark range.
WHEELS UP
Mission Briefing
All ThruDark garments must undergo rigorous, real world testing - and the remote Isle of Skye would prove the perfect arena for this mission. Team ThruDark embarked on a four day mission to Skye to push, submerge and break original designs and prototypes.

The team would use the experience of former Special Forces and brand co-founders Louis and Staz to critique the performance of these garments for further development prior to launch.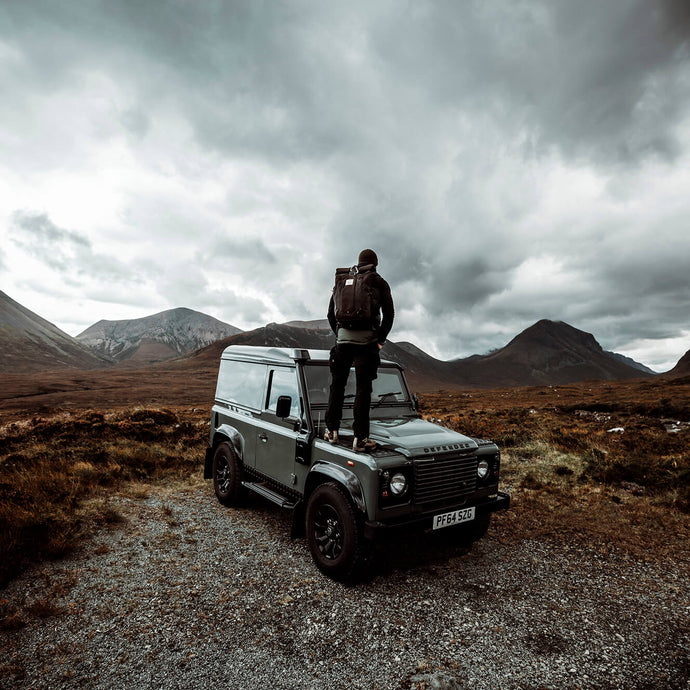 TASK
Waterfall Submerge And Abseil
Test:
The operator submerges himself in the ice cold waters of the undisclosed waterfall location before roping up to climb and abseil from the top of the waterfall.

Outcome:
All three garments demonstrated optimum quick drying capability and kept the operator insulated during his descent. The garments balanced both comfort and durability to withstand roping up for the climb and abseil. Zodiac Jacket hood adjusted to allow for enhanced fit when worn with helmet. Pockets for stowage of critical items well placed on both Zodiac Jacket and Charge Trousers for easy access when wearing harness.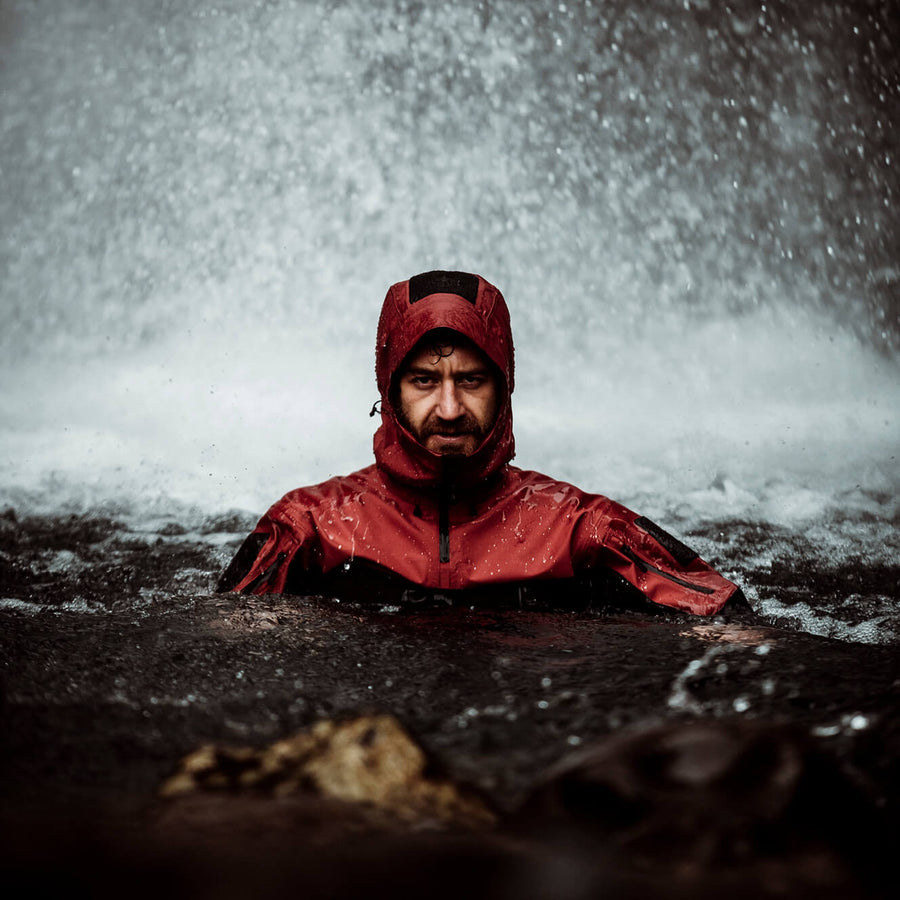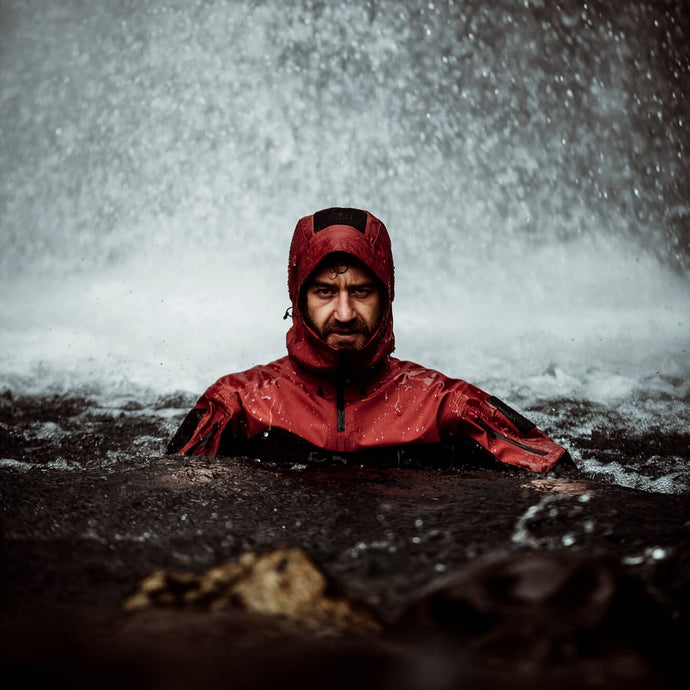 TASK
Talisker Trail Hike and Scramble
Test: The operator hikes to Talisker Bay scrambling across rocky terrain.

Outcome: Recoil Jacket effectively balanced wind proofing and insulation around core areas with strategic back vent allowing for breathability during prolonged backpack carriage. Dimensions of back vent adjusted to optimise balance of insulation and breathability. Hybrid Jacket maintained comfort as a lighter outer layer upon reaching final destination - operator was able to remove Recoil Jacket in milder conditions without compromising on insulation and wind proofing.

Hybrid Jacket also acted as a suitable mid-layer lighter than conventional fleece mid-layers. Elbow pads on the Hybrid Jacket protected the operator well during the scramble without adding too much weight to the garment. Use of both Dyneema and Cordura fabrics on Charge Trousers sustained negligible wear and tear from rock scrambles and protected key areas well.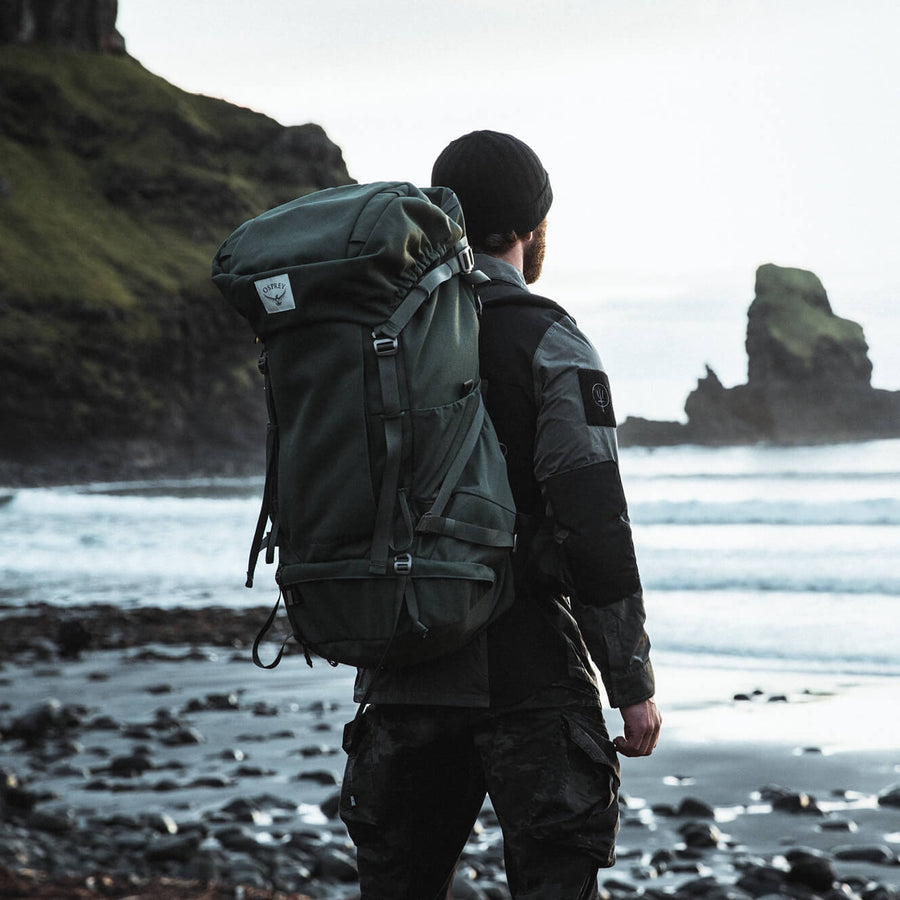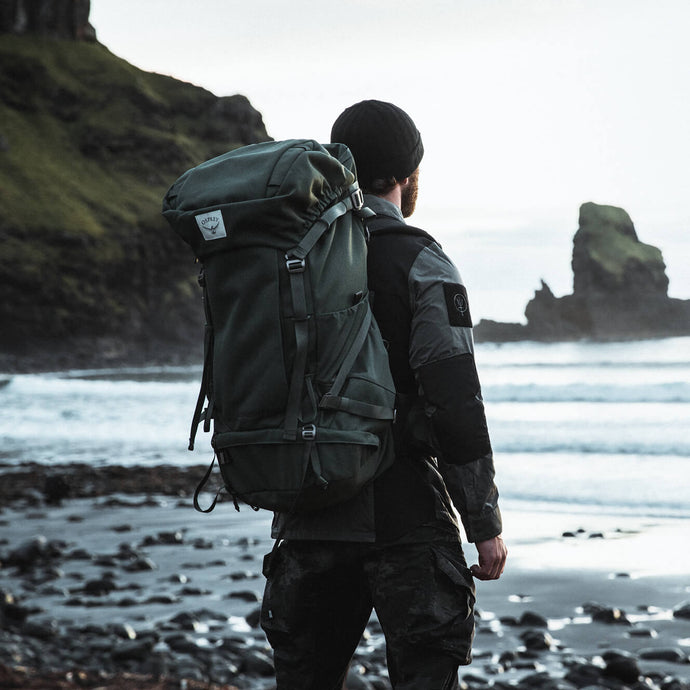 "THE MISSION: To Test and evaluate our growing range of products in various climates during various activities."
Louis Tinsley - ThruDark CoFounder
TASK
Stor Climb And Abseil
Test:
Operator ropes up and scales the Old Man of Stor before abseiling back to ground level.

Outcome:
Raid Jacket proved a durable and robust, heavyweight waterproof. Schoeller C Change fabric coped well with the abrasion of climbing rope and harness and kept the operator dry during ascent in poor conditions. Heavyweight fabric helped absorb impact from contact with rock face, operator well protected. Length of Raid Jacket shortened to improve compatibility with climbing harness. Phalanx Fleece performed well as a lightweight companion to the Raid Jacket, providing insulation and breathability with maximum warmth to weight ratio - meaning that the operator did not overheat during his climb.

Again, hard wearing Charge Trousers made good use of dynamic stretch fabric in key areas to aid with climbing, whilst Dyneema and Cordura fabrics prevented adverse abrasion during ascent and descent.
DEBRIEF
Mission Report
Op SkyeFall was an overriding success. Full development range tested in a plethora of inclement conditions and challenging scenarios, everything a ThruDark operator might expect to face on the British Isles and similar climates overseas.

Designs have demonstrated adequate protection for the wearer whilst leaving scope for a range of dynamic movements and pursuits. Design improvements noted and prototypes move to final stage of development with fine tuning at HQ under ThruDark product master.