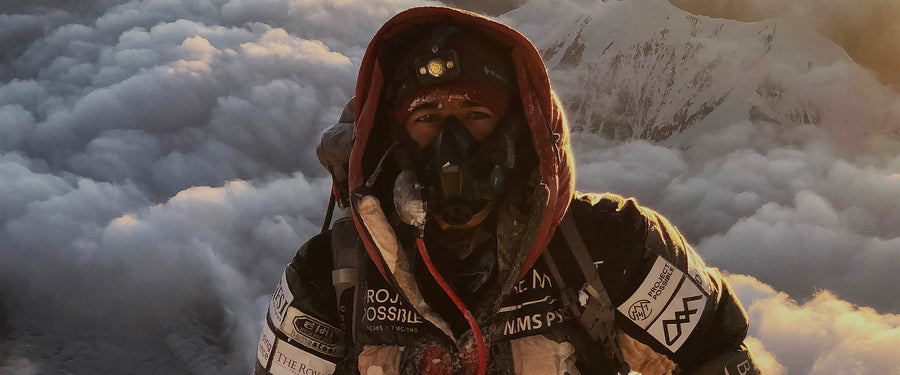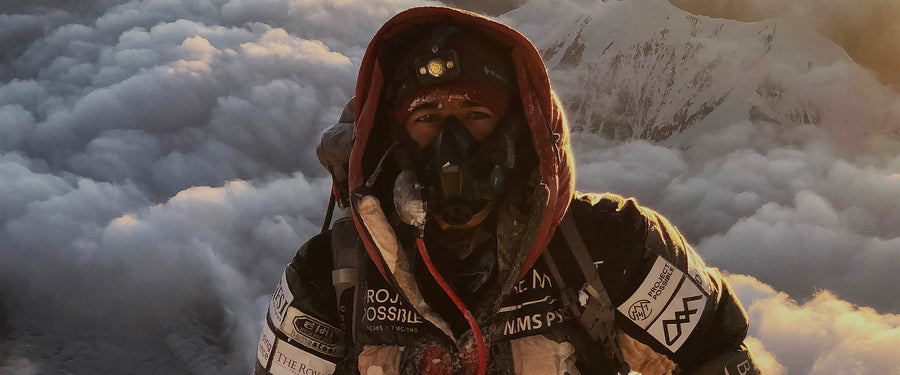 Nims Dai Purja
Former Royal Gurkha & ThruDark Ambassador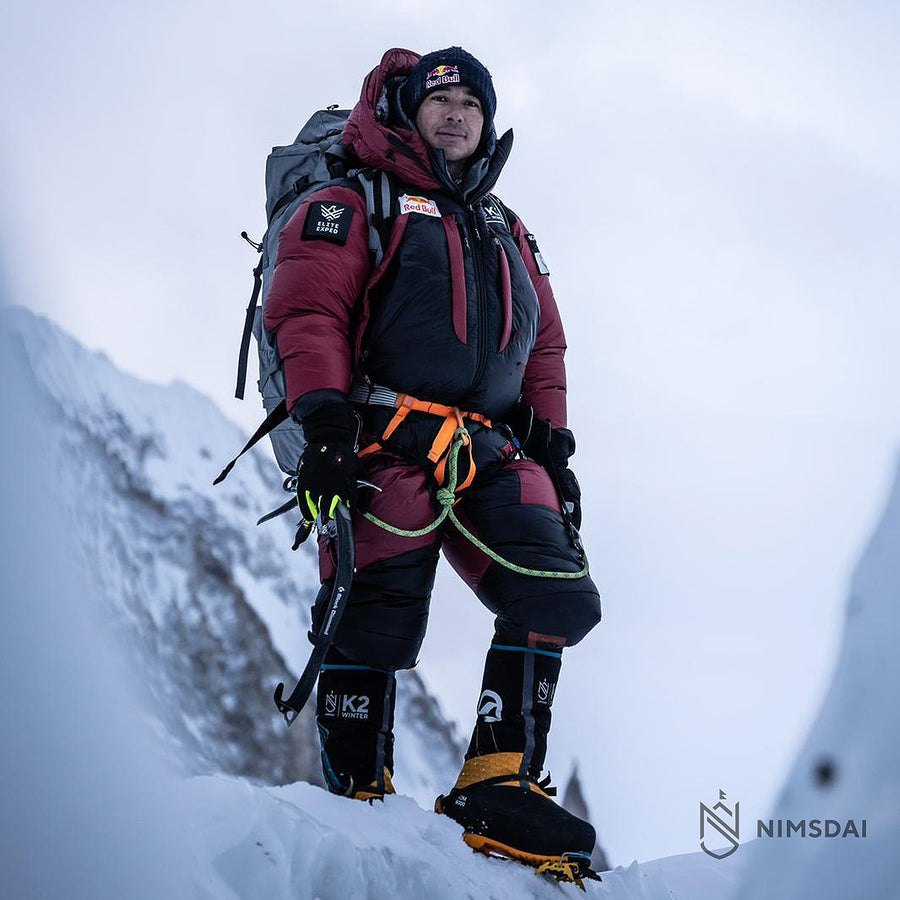 BECOMING A MOUNTAINEERING LEGEND
ABOUT NIMS
Nims wasn't always a climber. He was born at sea-level and not from the traditional Sherpa family in fact he was born in the Dhaulagiri region of Nepal and raised in Chitwan, in the country's flatlands. Nims left for The Gurkhas in 2003, age 20, where he served for 5 years before passing Special Forces selection and joining the SBS Nim was the first ever Ghurka to pass UKSF selection and went on to have a distinguished military career. Now Nims stands as one of the mountaineering greats and will continue to break the norm and push the boundaries of what is humanly possible. His records will take years to break if they even are. He embodies everything that ThruDark stands for.

Nims has been helping design and test our extreme cold weather summit suit to be the best summit suit in the world. The suit has grown and developed over the course of Project Possible under constant scrutiny from the worlds highest mountains. Nims has now worn 4 bespoke summit suits to the summit of earths tallest peaks including recently summit K2 in Winter.

"ELITE COMBAT WASN'T ENOUGH. I WANTED MORE OF A TEST. SOMETHING NOBODY THOUGHT WAS POSSIBLE - TO CLIMB ALL FOURTEEN "DEATH ZONE" MOUNTAINS IN SEVEN MONTHS."
— Nims PURJA
PROJECT POSSIBLE KITLIST
NIMS DAI PURJA
More on Nims
NIMS DAI PURJA