Who is Mark Ormrod?
About Mark
Mark Ormrod MBE, is a Royal Marines Commando Veteran, 11x Invictus game medal winner & 2012 Olympic Games torchbearer. He embodies everything ThruDark stands for, an inspirational individual who is a triple amputee and an athlete. He is a keen martial artist who was enticed from a young age but thought his training days were over until he joined ReOrg Jiu-Jitsu charity founded by fellow Royal Marines Veteran, Sam Sheriff MBE.

Mark joined the Royal Marines in 2001 aged just 17. He served in the Iraq War aged just 19 before leaving the Royal Marines in 2006 and then rejoining in 2007 to join 40 Commando.

On Christmas Eve 2007 Ormrod's unit was conducting a routine foot patrol in Helmand Province when Mark stepped on an IED, losing both his legs and his right arm in the explosion.

The injuries Mark sustained resulted in him becoming the UK's first triple amputee to survive the conflict.

Initially, Mark was told he would never walk again, but against all odds, he walked across the Parade Ground to receive his operational medal in 2008, just six months after he lost his limbs. He was medically discharged from the Royal Marines in 2010 before being re-employed by the Royal Marines Association as an ambassador.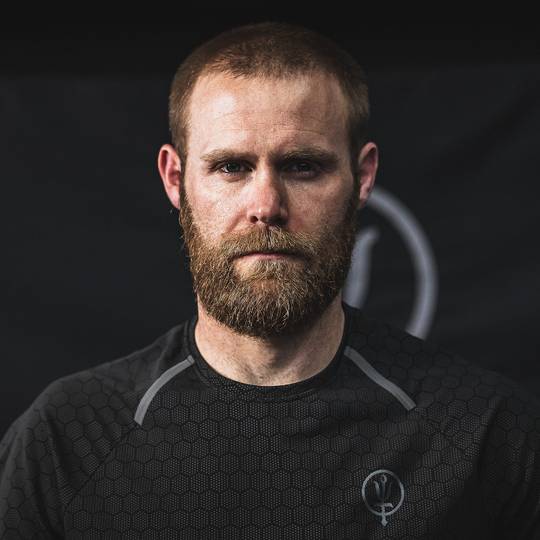 Mark Ormrod
ThruDark
Mark would then go on to become a torchbearer at the London 2012 Olympic games and in 2020 Ormrod received his honourable MBE from her majesty the queen for his services to Royal Marines & veterans. Today, he is an internationally acclaimed motivational speaker, a peak performance coach, and the author of the award-winning auto-biography Man Down. He is a source of daily inspiration for the thousands of people who follow him on Social Media.

He has three children, a beautiful wife and an insatiable lust for life. He is a relentless charitable fund-raiser and a daredevil who has performed stunts that many able bodied athletes would find daunting. Mark Ormrod MBE has turned his personal tragedy into an ongoing story of victory and is now committed to helping others who may have suffered setbacks or feel they are not yet achieving their maximum potential to take charge of their lives, unleash their personal power and live life to its fullest.

Mark was brought in to test the Thru-Force range as an elite athlete who partakes in the toughest of endurance challenges & is at the top of his game. We will support Mark on his endeavours and challenges.