"NOTHING BURNS LIKE THE COLD. BUT ONLY FOR A WHILE. THEN IT GETS INSIDE YOU AND STARTS TO FILL YOU UP, AND AFTER A WHILE YOU DON'T HAVE THE STRENGTH TO FIGHT IT."
You can feel the cold air on your face; its -10ºc then the wind picks up and the temperature quickly drops to -20ºc and below. Life is hard in this climate. Nothing grows.

The landscape is bare and empty. Animals are minimal. Humans are not designed to live in conditions like this and its only the adaptation of human curiosity that allowed us to design advanced cloth garments that would keep warmth from escaping the skin in the form of moisture.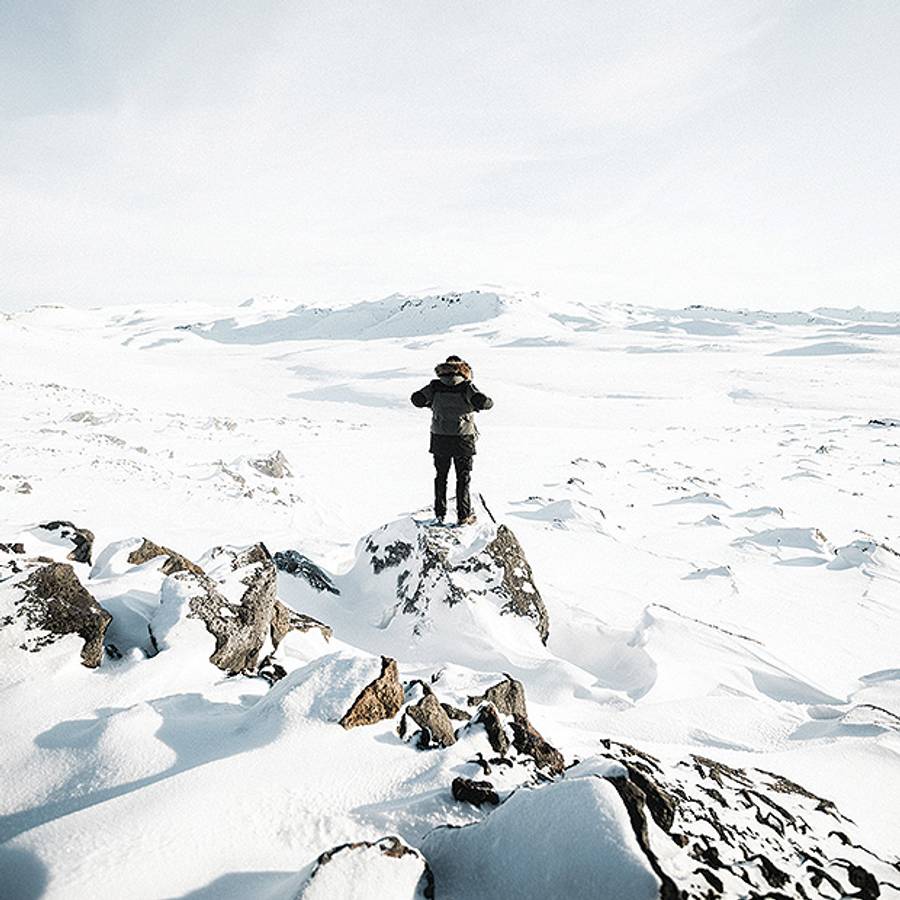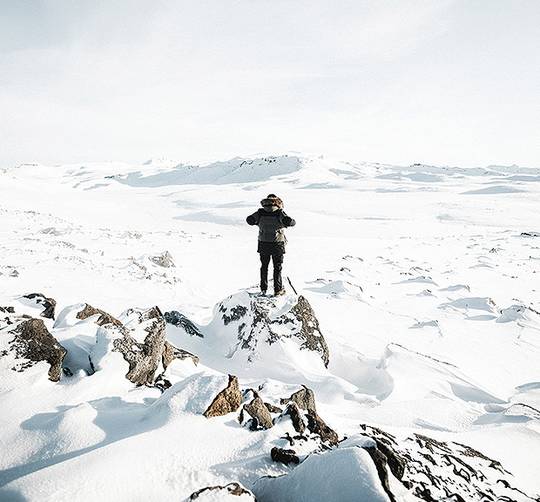 "IF YOU FALL THROUGH THE ICE YOU WILL HAVE MINIMAL TIME TO GAIN COMPOSURE, CLIMB OUT – WHILST RETAINING ALL CRITICAL EQUIPMENT – UNDRESS THE WET ICE RIDDEN CLOTHING AND DRESS INTO YOUR DRY CLOTHING BEFORE HYPOTHERMIA SETS IN."
These cloth garments have made strong progression with time. We now have the ability to utilise man-made and natural fabrics that work as nature intended retaining the heat the body generates whilst allowing moisture to evaporate naturally, locking the external climate outside where it should be. All this allows humans living in these climates the grace of extended time outdoors to work, hunt or simply endure the baron landscape.