The ThruDark Heritage Rugby Shirt is a one off piece designed closely with ThruDark ambassador and former England rugby captain Dylan Hartley, author of the award-winning autobiography "The Hurt".
THE HISTORY OF
DYLAN HARTLEY
Dylan's back story is one of Heritage. Born to an English mother and Kiwi father, Dylan spent most of his childhood in Rotorua, a large rural area in northern New Zealand. He was schooled in New Zealand and first learnt to play rugby in New Zealand.

And yet, eager to honour his English Heritage, Dylan moved to England at the age of 15 and set his sights on playing international rugby for his mother's homeland.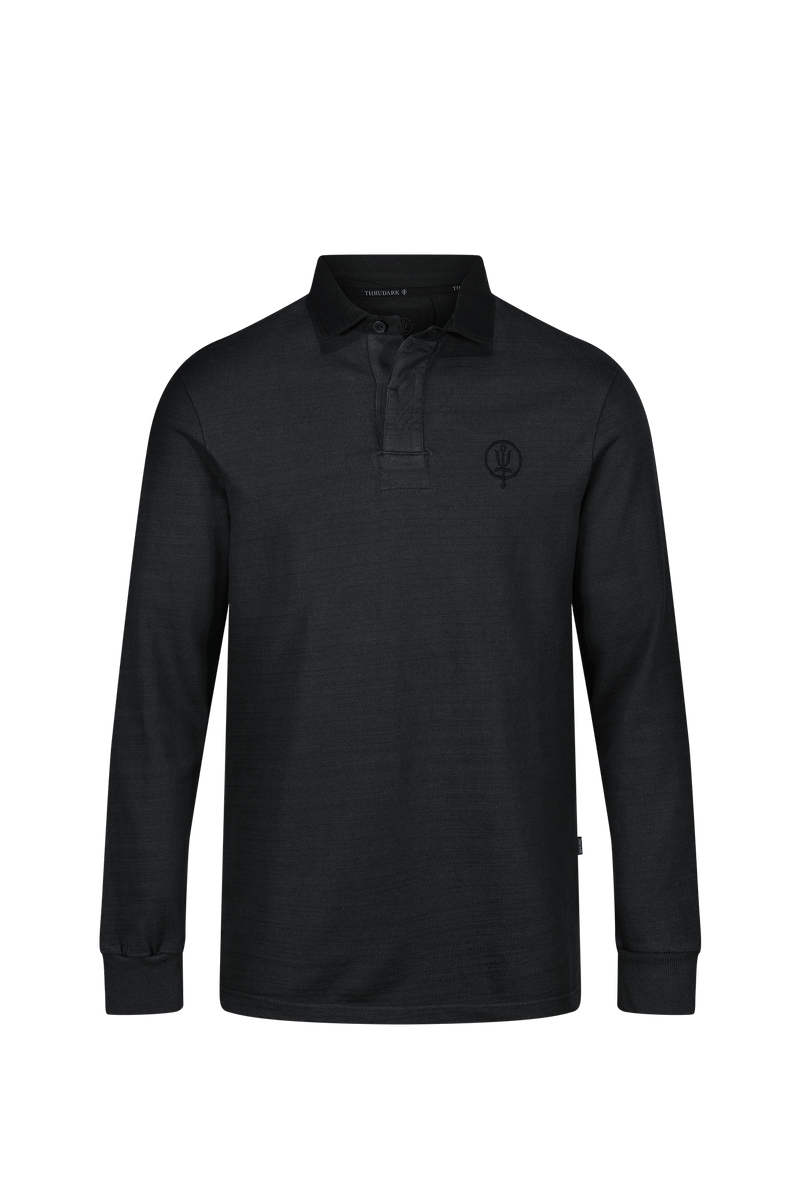 HERITAGE RUGBY SHIRT
The heavy duty Heritage Rugby Shirt, hewn from brutal origins. A violent sport, rugby echoes the natural chaos of the wild - rewarding territory, physicality and aggression....

Breathable
Durable

Quick Dry
DYLAN HARTLEY
THRUDARK AMBASSADOR
Whilst his professional playing career began at Worcester Warriors, it was at Northampton Saints where Dylan made his name, earning 250 appearances over a 13 year career. As England captain under Eddie Jones, Dylan went on to become the second-most capped England rugby player of all time as an England hooker and with that the most capped England hooker of all time. Leading an England team to its first Six Nations Grand Slam in 2016 and a historic 3-0 test series victory over Australia in Australia, Dylan then captained the team to another Six Nations victory a year later.

It is this high level of ability, combined with a natural apt for leadership that makes Dylan Hartley the epitome of a ThruDark ambassador. No stranger to adversity, his career had seen him endeavour through immense pressure and the the weight of public expectation, as well as at times negative press coverage of his disciplinary record before retiring due to knee injury in 2019. With a nod to the rich rugby Heritage he left behind, Dylan announced his retirement acknowledging "it's been a rollercoaster of a career, none of which I'd change as all the experiences have led to the man I am today".

"Looking at sport and military there are so many cross overs. It's about putting your body on the line for your brothers."
DYLAN HARTLEY
IN ASSOCIATION WITH DYLAN HARTLEY
HERITAGE RUGBY SHIRT
Dylan is wearing the ThruDark Heritage Rugby Shirt. A heavy duty, 100% slub cotton build with reinforced hems and ruggedised collar. A concealed placket hides two durable rubber buttons and rib knit cuffs finish the long sleeve design. A subtle embroidered ThruDark insignia adorns the chest. Suitable for a range of outdoor pursuits, the Heritage Rugby can be worn for climbing, hiking and anything requiring a robust, rugged mid-layer.